Pest Control Services for Apartments & Other Multifamily Properties
Problems with cockroaches, bedbugs, or rodents? We'll help you keep the tenants, not the pests.
We provide reliable multifamily property pest control services throughout California.
We provide pest control services for well over 300 apartment properties. We understand resident retention is a top priority for our Property Management customers. Pests can drastically affect a tenant's willingness to re-sign a lease. We're committed to helping you keep your tenants where they are. 
We provide complete pest control service for all types of insects (including bedbugs), rodents, birds, and wildlife. We are also able to provide cobweb removal services for your property.
Why should you choose CSI Exterminators, Inc. as your premier pest control company? Read on to find out more…
We provide detailed reports for the specific property or unit we're treating.
Our technicians work not only to treat and prevent pest infestations at your property, they make notes about specific environmental conditions for each apartment unit they enter.
Technicians make note of all sanitary issues and structural conditions or deficiencies that can contribute to pest infestations. These notes help property managers to make necessary changes. The notes are especially useful to property managers in need of documentation to require their tenants take specific actions to remedy sanitary issues.
Property Management has convenient online access to these notes and the history of the property's service records 24/7, through our website's customer access module.
We understand you're busy; you can make service requests 24/7 through our website.
We custom tailor our services to your unique property. We'll design a pest management program that best fits your specific needs.
Your regular monthly service will include exterior treatments of your property in addition to a number of interior treatments.
When interior units need to be treated, simply visit our website to submit your service requests. Service requests are scheduled and confirmed via email. This process ensures you'll have your service date in writing, with a convenient link to any preparation instructions your tenants will need to follow.
We are fully capable of eradicating every type of pest issue you might encounter.
Ants, spiders, cockroaches, bedbugs, birds, rats, mice, or other pests? No problem!
We have 50+ years of experience, ongoing training, and the latest in technology on our side. We will protect your tenants and your property from invasive pests.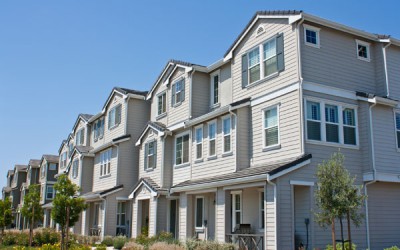 Customer Testimonial
CSI Exterminators is by far the best exterminating company! I enjoy having them service our units…when we have a roach problem they always schedule my units within 2-3 days. They have an awesome office administrator…she even calls me ahead of time to remind me when my scheduled treatments are coming up…we appreciate and love their services.
~ A Satisfied Apartment Property Manager
Keep your tenants, not the pests!