Keep Your Mattresses, Get Rid of the Bedbugs!
So you think you may have bedbugs. Find out for sure, for FREE!
You keep waking up with red, itchy bites that look kind of like mosquito bites, but there sure are a lot of them … more than just one or two, and you keep getting bit night after night.
You throw back your sheets and look for bugs… do you see any? No? Not surprising, they're great at hiding…
Lift up the edges of your mattress. Now do you see something? If you see little brown spots or little apple seed-sized bugs, you are probably the victim of a bedbug infestation.
The only way to know for sure if you have bedbugs is to consult a professional. Lucky for you, we provide FREE bedbug inspections. If the inspector does find evidence of an active infestation, we've got the heat treatment equipment to get rid of the bugs without requiring you to throw away your mattresses, furniture, and clothing.
Interested? Keep reading …
How can we get rid of these bad little bugs and their eggs?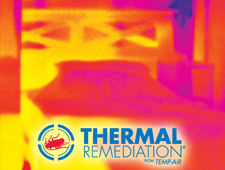 The short answer: kill them with sustained high heat.
Bedbugs (and their eggs) will die when subjected to temperatures of 120-140 degrees Fahrenheit for at least 5 hours.
But how do you get your home that hot?
Well, you probably can't get the inside of your home that hot, but we can!
To help our customers rid their homes of bedbugs we've invested in Thermal Remediation® equipment.
What's so special about Thermal Remediation® equipment?
Put simply, it works really well.
We have a 95% success rate at wiping out bedbug infestations with a single Thermal Remediation® heat treatment.
Blowers are used to move the air in and around every nook and cranny in your home, wiping out the bugs no matter where they're hiding.
Compared to traditional methods of bedbug eradication (use of chemical liquids, dusts, and trapping) which require multiple treatments and the disposal of valuable household items, Thermal Remediation® has the highest success rate and requires the least amount of pre-treatment preparation by the home owner.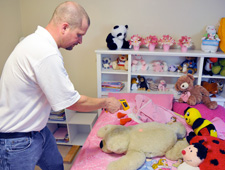 "I have been using CSI Exterminators in Fresno for several years and their service is outstanding. Alec handles everything from wasps to pigeon proofing my solar panels. I trust them inside my home when I am gone and I appreciate that they respond immediately to new infestations. I give them 5 stars!!!!!"
~ Luz G., Fresno, California
"I have been a customer of CSI Exterminators for over 3 years now and have only good things to say about my experience. They are so willing to work with you and what fits best with your schedule. No pressuring at all. And any time that I need a little extra "spray" of special treatments, there is no hassle and always satisfaction guaranteed. They have the most respectful and courteous staff in and out of the office. I highly recommend you try CSI Exterminators for your home needs with all those bugs/pests."
~ Stacey W., Clovis, California
"My wife and I thank you very much for going above and beyond to provide a high level of service to a first-time customer. We were impressed by you, Ronny, and your staff. It is for that reason we are utilizing your services on a regular basis. A special thank you for appreciating the service of Veterans."
~ A Satisfied Fresno, California Customer